Finally, my first blog post of 2017. I really didn't expect to take this long to get back in the saddle, but what can I say – I've totally been lacking in motivation! That's why this week's topic of motivational quotes is so perfect for me to jump back into the saddle. I have made no secret of the fact that I get more than a little bit excited about words! I love them and I have always loved quotes. I collect random quotes that speak to me in different ways and I love using them in scrapbooks and journals. I think as planner girls we all love a good motivational quote as well, don't we?
Motivation is something that has been on my mind a great deal this past week for a variety of reasons. I am planning to make a few changes to my life this year and if I am being honest I really didn't do to well with it in the first couple of weeks of the year. Maybe I bit of more than I could chew and expected too much of myself? Maybe I am just lacking the right motivation? Who knows. One of my goals is to build up my creative business – Scarlet Moon Crafts. I have a few ideas up my sleeve, but have been struggling to carve out the time to execute them. It all comes down to motivation. My copywriting business is my bread and butter. I need that to support us until Scarlet Moon is where I want it to be – ie my full time job. However, I have been lacking the motivation to get my copywriting done so that I have the time to work on Scarlet Moon. Then, a conversation with fellow Planner Girl Michelle at Ugly Bug Plans led me to giving her some of the scrapbook kits that I designed back in 2005-2013. She turned them into planner stickers and asked me to put together some other stuff for her to use. Seeing them come to life like that has motivated me to dust off my archive of kits and start getting them out into circulation. I guess you could say that it is my creative motivation moving forward. Just take a look at the stickers and you will see why.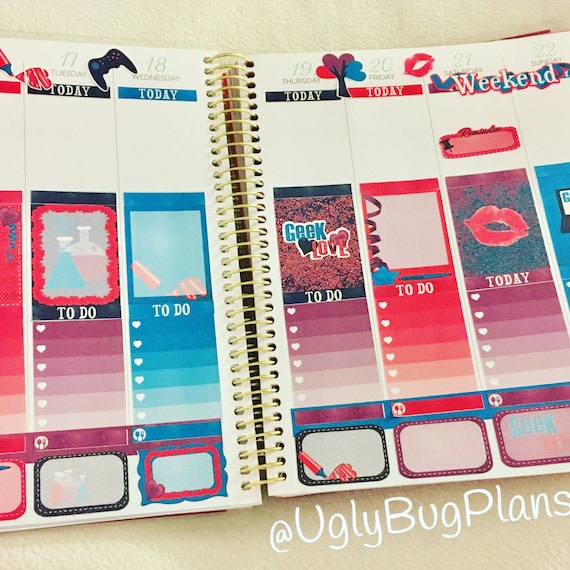 My Favourite Motivational Quotes
Anyway, I have gone way off track here! I swear that I do have a point and I promise that I am about to make it! Since I have some creative mojo back in my life, I decided that I would make some printable project life/ journal cards featuring my favourite motivational quotes and share them here. So, without further ado, my favourite quotes are as follows :
What matters most is how well you walk through the fire.
When it rains look for rainbows. When it is dark look for stars.
Stars cannot shine without darkness.
It's ok to be a glowstick. Sometimes, we have to break before we can shine.
There is a bit of a theme there. I am a complete Nyctophile so I get attracted to all things dark. That's why I happen to love quotes that help us to see the benefit of the darkness. I think that these quotes do that while also reminding us that dark times are nothing to fear, they just mean that the light is coming.
To download my journal cards simply click HERE or on the preview image below.
Don't forget to stop by and see what motivational quotes the other members of the Planner Girls Collective have shared this week.
The Stationery Geekette
A Beautiful Plan
Pennygate Crafts
The Vintage Planner
My Chaotically Eclectic Life
Ugly Bug Plans
Rebecca : Project Life
Planner Montannah
An Ocean Glimmer